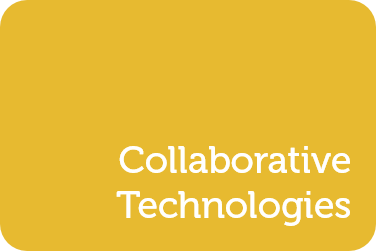 Purpose and Aim of Unit: This unit aims to demonstrate how collaborative technologies can be used to promote the development and effectiveness of teams and individuals. The learner will be able to demonstrate understanding of safe use of collaborative technologies whilst ensuring they are set up correctly for use. Furthermore, the learner will be able to demonstrate understanding of how to manage and evaluate the use of collaborative technologies in practice.
IMPORTANT NOTICE - please read.
In each of the online sessions for this unit there are some suggested activities for you to complete. These practice activities may be in the form of a presentation, a blog, a poster or an infographic for example and will demonstrate your journey to competency in that particular skill.
These types of assessments are called Formative assessments.
Whilst they are not necessarily part of the Summative Assessed Tasks, they are designed to:
Help you to reinforce your understanding of the subject area you have been learning about during that session

Formalise your notes and thoughts in preparation for completing the more formal Assessed Tasks.
Summative assessments take place at the end of the unit or subject being studied and are designed for you to demonstrate what you have learned.
Summative assessments are marked against the pass criteria for the unit being studied. Examples of summative assessments are the successful completion of the Assessed Tasks, Work-based evidence, witness statements, records of you being observed in the workplace by your tutor.